Before I get in trouble, let me preface this email by saying there are a lot of things my husband is good at.
Joe has a knack for languages.  He's a great athlete.  He has unmatched willpower and the uncanny ability to start a conversation with just about anyone.
But cooking? Not his strong suit.  I learned that early on.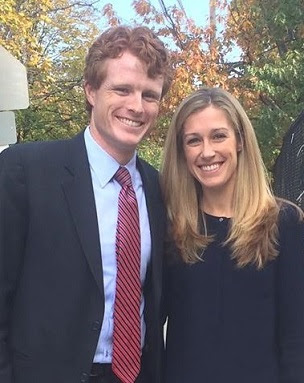 We'd only been dating for a little while when we got together one night at Joe's apartment to study for law school exams. Desperate for a break after a couple hours, he ambitiously proposed that we cook dinner together.
We found inspiration in a cookbook he happened to have lying around — pasta and chicken in a white wine sauce.  Hard to mess that one up, right?  You would think.
We took a quick trek to the grocery store — trusty cookbook in hand — to secure the necessary ingredients, then set to work.
I was charged with chopping the vegetables and preparing the chicken, while Joe insisted that he would tackle the white wine sauce. I watched him confidently mix together a few things in the pan, before looking very satisfied and wandering out of the kitchen.
Then all of a sudden — BOOM.  The contents of the pan absolutely explode, and I scream at the top of my lungs. Joe runs in to look at the pan, which is completely empty, because its entire contents are now splattered across his ceiling.
There is so much smoke in the apartment that we open the front door… to find all of Joe's neighbors poking their heads out, looking like they're about to call 9-1-1.
It wasn't one of his smoothest moves. But he grinned, shrugged, cleaned up the mess and set to work making me a very romantic bowl of cereal.
The Joe I know can laugh at himself.  Along with a sacred stash of take-out menus, that's made for a pretty good decade together.
Best,
Lauren